Comprehensive insurance cover designed for the unique challenges faced by not-for-profit organisations.
With over 30 years of experience supporting care organisations, Markel UK is one of the UK's leading insurers within the sector. So, we understand this diverse sector has a broad range of insurance requirements. Our solutions are designed to meet the needs of not-for-profit organisations such as professional and trade bodies, with office risks as well as more specialist risks where these organisations deal directly with children or vulnerable adults.
Dedicated organisations need a dedicated insurance solution to match
Markel UK offers a wide variety of coverages for a range of not-for-profit organisations. Clients also have access to additional services to help policyholders navigate everyday challenges. Depending on your coverage, you can opt in or add services you need.
Not-for-profit is a sector which covers a vast array of risks, primarily charities, but also social enterprises, CICs, CIOs and other organisations which are created as non-profit making. The types of risks we look to write include:
Professional body
Trade body
Consultancy
Education and training
Grant making
Fundraising
Community development
Property owning
Research
Arts, culture and recreation
We understand the sector-specific risks faced by those in the industry. Using this experience, we've specifically designed our insurance solutions to protect against the unique risks that care organisations face.
The coverage available can be customised to suit your organisation's specific needs, which generally fall into the three areas of risk below:
Responsibilities to third parties
Public and products liability, Professional liability, Management liability, Entity defence
Protection of assets
Fidelity, Cyber risks, Legal expenses, Property, Business interruption
Responsibility as an employer
Employers liability, Employment law protection, Employees personal accident
Key products and services sold on a standalone basis to this industry: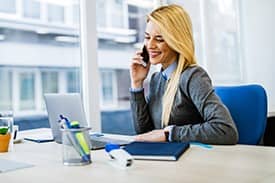 Available on our e-trading platform, we can offer sector-specific cover with the flexibility to choose separate sections to suit individual budgets and requirements.
Cyber risks cover designed to protect against both liabilities and the policyholder's own losses, including legal, IT security and regulatory costs.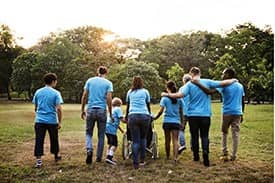 Commercial combined policy designed to support care organisations so they can focus on what really matters.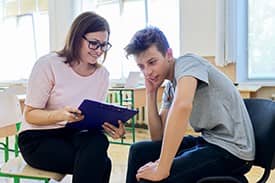 Bespoke care practitioner consultancy supporting on a range of regulatory, risk and commercial matters.
Does your existing insurer provide market-leading solutions for UK SMEs?
Additional services*
Clients also have access to additional services to help policyholders navigate everyday challenges. Depending on your coverage, you can opt in or add services you need for an additional cost.
Featured service
Care practitioner consultancy
Bespoke care practitioner consultancy is available to policyholders, either on-site or desktop, on a range of regulatory, risk and commercial matters. We recognise that smaller companies and traders do not necessarily have the in-house personnel to advise and assist in their decision making. We have 30 specialist care practitioners from across all client groups who not only understand the key issues being faced across the sector, but can also provide bespoke sector-specific support to those caring for children and vulnerable adults.
Allegation of constructive dismissal

A community support worker claimed constructive dismissal because the charity allegedly failed to deal with his concerns about his working arrangements, which he says made it impossible for him to continue working.

One of his claims was that he had not received training on working with paranoid schizophrenics. The "last straw" came when his requests for training were allegedly ignored following a violent incident with a service user. After sensitive discussions Markel settled the claim.

Underperformance leads to compromise agreement

A Christian relief, development and advocacy organisation employed a marketing director until his dismissal.

The chief executive had concerns in relation to the claimant's performance and he was particularly concerned about the claimant's management style. During this period, a number of staff who reported to the claimant expressed concerns about his lack of leadership. As a result the charity considered that the correct approach would be to pursue the matter through their capability procedure.

Meetings with the marketing director were complicated by him being signed off by his GP until the end of his employment.

The outcome was that the claimant was dismissed on grounds of insufficient capability. Markel UK settled by way of a compromise agreement.
Find out more

Access proposal forms to request a quote or view technical documents related to our products or services.

Services

From our 24/7 business and legal helpline, to our R&D tax relief consultancy, our customers have access to our legal and tax services, providing a complete solution for their wider business needs and goals.

Our claims service

We aim to settle claims as efficiently as possible so our policyholders can get on with their lives.

Markel UK brochure

View our brochure to find out more about our services.