Comprehensive insurance cover designed for the unique challenges faced by care organisations.
With over 30 years of experience supporting care policyholders, Markel UK is one of the UK's leading insurers within the sector. We understand this diverse sector has a broad range of insurance requirements, and our comprehensive insurance solutions cater for a wide range of care providers, social enterprises, and not-for-profit organisations.
Dedicated organisations need a dedicated insurance solution to match
Markel UK offers a wide variety of coverages for care organisations.
Our insurance can be tailored to organisations that provide services to children and vulnerable adults.
Children's services
Types of businesses include: care and day centres, community and youth organisations, counselling and therapy services, education, literacy and training services – not 'conventional' schools and colleges, foster care, nurseries, playgroups and out-of-school clubs, rehabilitation, residential care for children, respite care providers
Vulnerable adult services
Types of businesses include: Adult placements/assisted living, care and day centres, community organisations, counselling and therapy services, domiciliary care, education, literacy and training services, hospices, rehabilitation, residential care for adults, respite care providers, shelters and refuges, supported living
We understand the sector-specific risks faced by those in the industry. That is why we've specifically designed our insurance solutions to protect against the unique risks that care organisations face, such as abuse, breach of professional duty, medical malpractice, and volunteers. What's more, as a specialist insurer, Markel UK can provide retro abuse cover in the event that clients have previous periods of claims-made abuse, ensuring these gaps in cover provision do not leave clients exposed.
The coverage available can be customised to suit your organisation's specific needs, which generally fall into the three areas of risk below:
Responsibilities to third parties
Public and products liability, professional liability, management liability, and entity defence*
Protection of assets
Fidelity*, cyber risks*, legal expenses*, property damage*, and business interruption*
Responsibility as an Employer
Employers liability*, employment law protection*, and employees personal accident*
*Optional covers available at an additional cost
Key products and services sold on a standalone basis to this industry: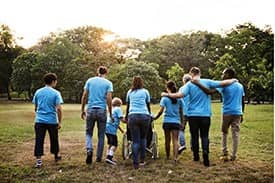 Commercial combined policy designed to support care organisations so they can focus on what really matters.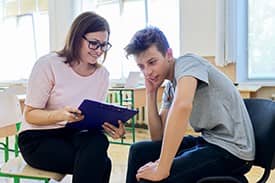 Bespoke care practitioner consultancy supporting on a range of regulatory, risk and commercial matters.
Cyber risks cover designed to protect against both liabilities and the policyholder's own losses, including legal, IT security and regulatory costs.
Does your existing insurer provide market-leading solutions for UK SMEs?
Additional services*
Clients also have access to additional services to help policyholders navigate everyday challenges. Depending on your coverage, you can opt in or add services you need for an additional cost.
Cover designed for firms operating in specialist sectors offering high-value or complex advice.
Markel Care
Commercial combined policy designed to support care organisations so they can focus on what really matters.
Case studies
Navigating your everyday challenges
We understand the issues faced by those who care for vulnerable and disadvantaged members of society and have designed products and services to help support numerous aspects of the care industry.
Alleged false accounting

An organisation providing care for vulnerable adults went into liquidation. Disqualification proceedings were brought against the finance director by the Insolvency Service.

The Insolvency Service alleged that the finance director had obtained over £400,000 through false accounting. The insurance policy responds to cover the costs that the organisation incurred when defending the claim.

First-tier tribunal ruling support

A care home provider that was previously rated as good received a targeted inspection, following intelligence received by the Care Quality Commission ("CQC") from the police. Afterwards, the CQC determined it was appropriate to remove the home's registration certificate. Markel Law represented the provider by bringing in an interim management team and helping create a rapid response action plan addressing the concerns. At the Tribunal hearing, the progress the provider had made was noted. The Tribunal also recognised that some of the observations in the CQC's inspection report were not fully evidenced. The home was permitted to retain their registration certificate and continue operating.

Supporting a care home during COVID-19

An elderly care service provider asked for our urgent assistance following a staff COVID outbreak. With the survival of the home at risk, the provider had sought help from the Local Authority and a contract staffing agency was deployed. Not knowing the service users, agency staff raised safeguarding concerns leading to alerts and investigations. Markel Care Practitioners was called in to remotely support the provider with the investigations, resulting in all allegations being found to be unsubstantiated. After facilitating the return of critical staff and interfacing with the regulator, the Care Quality Commission ("CQC"), the home was able to survive and service users were able to stay.
Find out more

Access proposal forms to request a quote or view technical documents related to our products or services.

Services

From our 24/7 business and legal helpline, to our R&D tax relief consultancy, our customers have access to our legal and tax services, providing a complete solution for their wider business needs and goals.

Our claims service

We aim to settle claims as efficiently as possible so our policyholders can get on with their lives.

Markel UK brochure

View our brochure to find out more about our services.