Comprehensive insurance cover designed for the unique challenges of specialist educational establishments.
Dedicated organisations need a dedicated insurance solution to match. As a specialist in the care sector, Markel UK can provide tailored solutions for specialist schools and playgroups/nurseries.
Coverages and services designed to support specialist educational establishments
Markel UK offers a wide variety of coverages for specialist educational establishments.
Our insurance product has been designed for specialist educational establishments such as:
Education, literacy and vocational training services (not conventional education)
Nurseries
Playgroups
Specialist schools
Out-of-school clubs
Our Markel Care product contains coverage that can be customised to suit your organisation's specific needs, which generally fall into the three areas of risk below:
Responsibilities to third parties
Public and products liability, Professional liability, Management liability, Entity defence*
Protection of assets
Fidelity*, Cyber risks*, Legal expenses*, Property*, Business interruption*
Responsibility as an employer
Employers' liability*, Employment law protection*, Employees personal accident*
*Optional covers available at an additional cost
Key products sold on a standalone basis to this industry: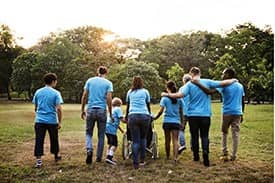 Commercial combined policy designed to support care organisations so they can focus on what really matters.
Cyber risks cover designed to protect against both liabilities and the policyholder's own losses, including legal, IT security and regulatory costs.
Does your existing insurer provide market-leading solutions for UK SMEs?
Additional services*
Clients also have access to additional services to help policyholders navigate everyday challenges. Depending on your coverage, you can opt in or add services you need for an additional cost.
Cover designed for firms operating in specialist sectors offering high-value or complex advice.
Markel Care
Commercial combined policy designed to support care organisations so they can focus on what really matters.
Regulatory support for an independent special school
The policyholder is an independent special school and residential provider for young girls. Between 2016 and 2017, the policyholder had numerous notifications from OFSTED to cancel their service. With the help of Markel UK's care consultancy team, they were able to review the OFSTED reports and support options to improve their position going forward.
Find out more

Access proposal forms to request a quote or view technical documents related to our products or services.

Services

From our 24/7 business and legal helpline, to our R&D tax relief consultancy, our customers have access to our legal and tax services, providing a complete solution for their wider business needs and goals.

Our claims service

We aim to settle claims as efficiently as possible so our policyholders can get on with their lives.

Markel UK brochure

View our brochure to find out more about our services.