Comprehensive insurance cover designed for the unique challenges faced by professional firms.
We have an in-depth knowledge of modern-day practices in this sector, and our solutions have been created to meet the unique requirements of architects and consultant engineers.
Coverages designed to support architects & engineers
Markel UK offers a wide variety of coverages for professional risks such as architects & engineers.
We provide solutions and services for professionals such as:
Architects
Engineers
Electrical engineering
Heating and ventilation engineering
Interior design
Landscape/garden architecture
Mechanical engineering
Planning supervisory/CDM activities
Town planning
Project co-ordination
Project management
Professional indemnity policies have traditionally been arranged on a standalone basis, but we provide a menu offering that allows other types of business protection to be arranged, often under the same policy – resulting in a robust insurance solution designed to minimise gaps in cover. Our menu of covers includes:
Responsibilities to third parties
Public and products liability, professional liability, entity defence, and management risks
Responsibility as an employer
Employers' liability, employment law protection
Protection of assets
Property damage, business interruption, money and personal assault, damage to portable property, fidelity, cyber and data risks, PR crisis management
Key products and services sold on a standalone basis to this industry: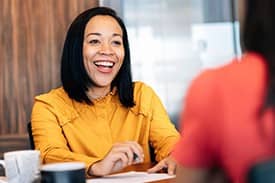 Cover designed for firms operating in specialist sectors offering high-value or complex advice.
Cyber risks cover designed to protect against both liabilities and the policyholder's own losses, including legal, IT security and regulatory costs.
Does your existing insurer provide market-leading solutions for UK SMEs?
Additional services*
Clients also have access to additional services to help policyholders navigate everyday challenges. Depending on your coverage, you can opt in or add services you need for an additional cost.
Cover designed for firms operating in specialist sectors offering high-value or complex advice
Professional indemnity combined
We've been providing professional indemnity solutions for over 30 years. Our professional indemnity combined product is provided as a 'menu' offering that allows other types of business protection to be arranged under the same policy. It is tailored to meet the needs of the sectors we operate in, with additional benefits to help navigate everyday challenges, as well as being backed by a multi-award-winning claims team.
Unclear contractual responsibilities result in property development loss
The insured assisted a long-running client in the development project of a large listed building. The costs of the development increased significantly resulting in the insured losing in excess of £500,000. The claimant brought a claim against the insured alleging that the insured had not solely acted as the architect but as a project manager responsible for the oversight of the whole project and as an advisor in the size and availability of a grant. Allegations were also brought about the level of information and the actual advice provided by the insured in his employed role.
The insured disputed the allegations and both sides adopted polarised positions. The matter was extremely complicated with issues relating to the available evidence, contractual responsibilities and the involvement of multiple satellite parties. The matter subsequently proceeded to mediation. The combined legal costs to proceed to trial were estimated by both parties to exceed £750,000 and liability depended on which party was believed based primarily on witness evidence. The claim was settled at mediation to the satisfaction of both parties for a sum in excess of £330,000 including legal fees.
Find out more

Access proposal forms to request a quote or view technical documents related to our products or services.

Services

From our 24/7 business and legal helpline, to our R&D tax relief consultancy, our customers have access to our legal and tax services, providing a complete solution for their wider business needs and goals.

Our claims service

We aim to settle claims as efficiently as possible so our policyholders can get on with their lives.

Markel UK brochure

View our brochure to find out more about our services.