Comprehensive insurance cover designed for the unique challenges faced by construction contractors.
The construction sector has a unique set of insurance risks. Choosing the right type of cover is important to support a well-managed working environment whilst also satisfying regulatory requirements and contract conditions. Our polices include cover for organisations with in-house design and architectural teams along with those who appoint external consultants. We also offer tailored insurance for electrical and other specialist building services contractors through ECIC.
Dedicated organisations need a dedicated insurance solution to match
Markel UK offers a wide variety of coverages for construction contractors.
We offer cover for organisations operating within the following sectors:
Electrical engineering, Feasibility studies/expert witness work, Heating and ventilation engineering, Interior design, Landscape/garden architecture, Building services (electrical, plumbing, HVAC), Mechanical engineering, Planning supervisory/CDM activities, Town planning, Project co-ordination, Project management, Quantity surveying

ECIC, offer specialist, tailored solutions for:
Electrical contractors, Electronic security contractors, HVAC contractors, Lift engineers, NFRC Roofers, General contractors

Professional indemnity policies have traditionally been arranged on a stand-alone basis, but we provide a menu offering that allows other types of business protection to be arranged, often under the same policy – resulting in a robust insurance solution designed to minimise gaps in cover.
Our menu of professional indemnity covers includes:
Professional liability, Public/products Liability, Entity defence, Employers Liability, Employment law protection, Executive liability, Property Damage, Business interruption, Money and personal assault, Damage to portable property, Fidelity, Cyber and data risks, PR Crisis Management
ECIC, offer specialist covers including:
Employers Liability, Public/products liability, efficacy, professional indemnity, Contractors - all risks, Property – all risks, Business interruption, Money, Goods in transit, Personal accident, Legal expenses

The following additional extensions are available:
Professional negligence, financial loss, customers' goods removed, defective products supplied
Key products and services sold on a standalone basis to this industry: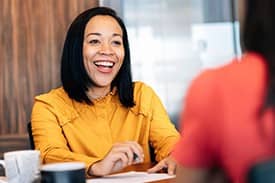 Cover designed for firms operating in specialist sectors offering high-value or complex advice.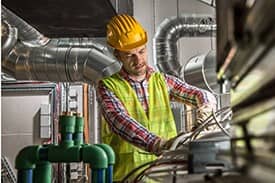 Insurance that has been specifically designed for electrical and other specialist building services contractors.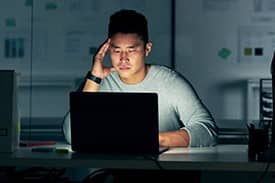 Cyber risks cover designed to protect against both liabilities and the policyholder's own losses, including legal, IT security and regulatory costs.
Additional services*
Clients also have access to additional services to help policyholders navigate everyday challenges. Depending on your coverage, you can opt in or add services you need for an additional cost.
Featured Service
Collateral warranty review
Construction policyholders can avoid legal bills with our fast and efficient collateral warranty review service available for architects and engineers, design and build, and surveyors policyholders.
Working with policyholder to avert allegations
The insured was instructed to project manage and provide quantity surveyor services for a house redevelopment.

The other parties involved were the employer, who wanted their house altered, and the builder, who was responsible for the actual build work. The employer falls out with the builder over the quality of the building work and refuses to pay. Builder walks off site. Both parties push the insured (and in the case of the employer threatens the insured) to resolve the matter. Insured expects one or both of the parties to blame the insured's quantity survey work.

Markel worked with insured to deflect criticism and to try and get parties around the table to hammer out the issues. Allegations against our insured were averted and each party has walked away from the matter.
Find out more

Access proposal forms to request a quote or view technical documents related to our products or services.

Services

From our 24/7 business and legal helpline, to our R&D tax relief consultancy, our customers have access to our legal and tax services, providing a complete solution for their wider business needs and goals.

Our claims service

We aim to settle claims as efficiently as possible so our policyholders can get on with their lives.

Markel UK brochure

View our brochure to find out more about our services.
Does your existing insurer provide market-leading solutions for UK SMEs?