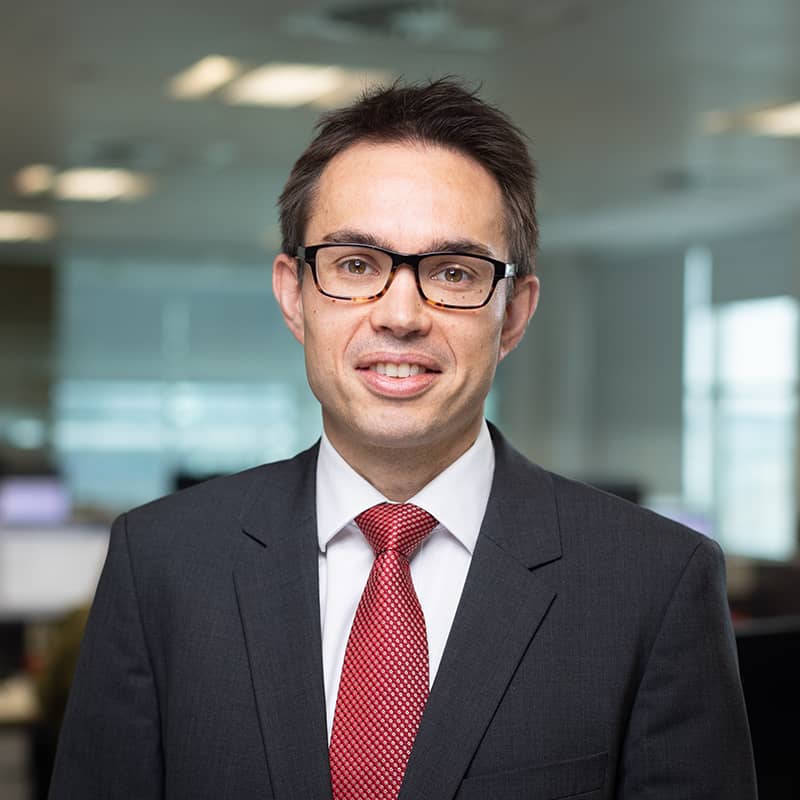 Markel Law
Partner and Head of Commercial Services & Civil Litigation
Areas of focus
Commercial services / Civil litigation
Mark heads up Markel Law's Commercial and Debt Recovery offerings.
He specialises in defending claims against professionals, in particular those in the technology, media and telecommunications sectors, both in court and through mediation and other forms of alternative dispute resolution. He also has a growing practice dealing with claims relating to cyber matters and data/privacy issues. He regularly advises clients in relation to commercial contract negotiation/drafting and on intellectual property rights issues (both contentious and non-contentious).
Technology, Media and Telecommunications
Mark deals with a wide range of disputes in the TMT sector, including those involving: software development and licensing; hardware design, build and supply; website development; digital marketing; SEO and PPC; media campaigns (both 'new' and print media); and telecommunications contracts. Allegations tend to be focused on breach of contract, professional negligence and misrepresentation.
Common themes running through these disputes include project delay, insufficient scoping, incomplete contractual documents, unpaid fees and a lack of engagement from the end user.
Mark's knowledge and experience in the sector provides him with an ability to anticipate how disputes are likely to evolve and to provide clients with the advice that enables them to secure a timely resolution that is best for them and their business.
Having recognised that 'bad' debts are prevalent in the TMT sector, Mark designed and now oversees Markel's award-winning debt recovery service for its technology and communications policyholders. He also oversees a debt recovery service operating for a small business-focused national membership organisation.
Mark also regularly provides non-contentious advice to businesses in the TMT sector in relation to both their standard contractual documentation and third-party contracts.
He is a member of the Society for Computers and Law.
Other professions
Mark has significant experience dealing with claims against 'traditional' professionals, including solicitors, brokers, accountants, independent financial advisers and surveyors. He also has experience of dealing with claims against emerging professions, including recruitment agencies, photographers, training providers, energy consultants, data recovery specialists and cyber security experts.
Cyber
Mark deals with cyber security issues and data protections matters, including those involving ransomware attacks, phishing attack, wire transfer fraud, email compromise and personal data breaches. In the past, he has advised on notifications to the Information Commissioner's Office, the Data Protection Commission (RoI) and the regulators of each of the Channel Islands, as well as more generally in relation to the General Data Protection Regulation.
Data and Privacy
Mark often defends claims for privacy breaches, misuse of private information and breach of confidence, including those that arise out of the loss, destruction or unauthorised access/disclosure of personal data.
Intellectual Property Rights
Mark is experienced in advising on intellectual property disputes, in particular allegations of breach of copyright, passing off and trademark infringement.