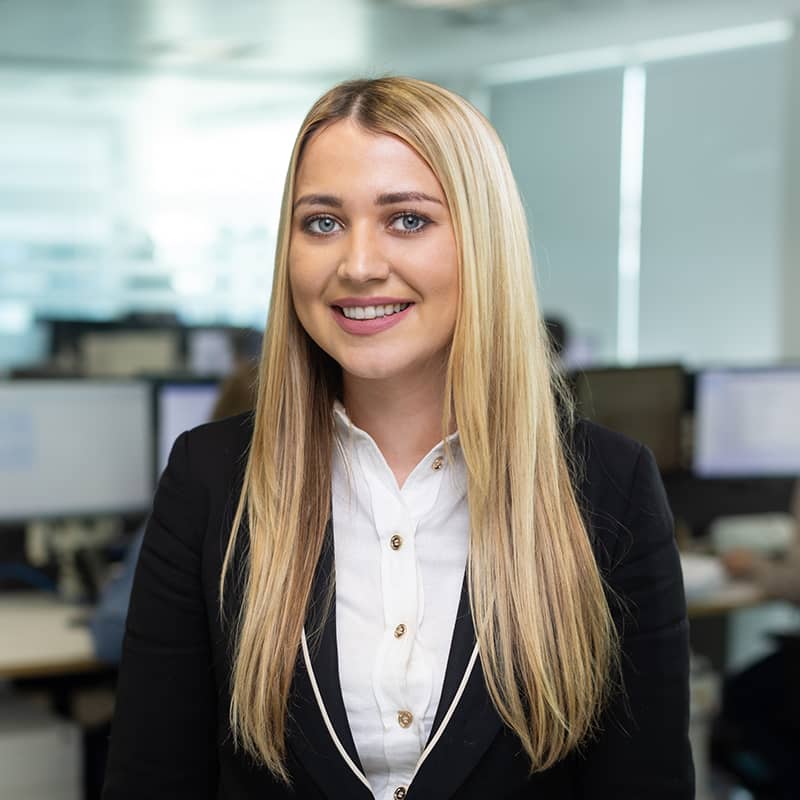 Markel Law
Paralegal
Areas of focus
Crime and regulatory
Melissa is a Paralegal in the Crime and Regulatory department. Her all-encompassing role routinely includes liaising with clients, instructing counsel, legal research, drafting, negotiation and providing client support during proceedings.
For the past year, she has practised almost exclusively regulatory work, covering all types of regulatory proceedings including: fitness to practise; inquests; entity regulation; and licensing. That work has inevitably entailed supporting, on an individual basis, a wide variety of professionals and companies.
Melissa has an affinity for the therapeutic sector, with a particular interest in supporting professionals in BACP and UKCP proceedings. She has assisted the team in defending professionals on a number of cases brought by these regulators, all with a successful outcome for the client. In addition, over the past year, she has acquired experience in dealing with pre-action public liability matters.
Melissa also has considerable experience in civil litigation, including the provision of commercial/strategic advice in the contractual and property law sphere. She has been instructed by both claimants and defendants and has supported clients in the County Court on a variety of matters, including trials and applications.
In 2020, she undertook a 10-month insurance secondment dealing with business interruption insurance matters. This provided invaluable experience in dealing with insurers, brokers and insured individuals/companies in the context of the Covid-19 pandemic. It also provided key insight into the understanding of complex claims, together with insurance procedures as a whole.
Aside from her practice, Melissa serves as a 'Wellbeing Champion' representing her office and working with other champions within Markel to strategise and develop initiatives that will promote a supportive, healthy and productive environment for all employees. She is currently preparing to sit the Solicitors Qualifying Exam (SQE).