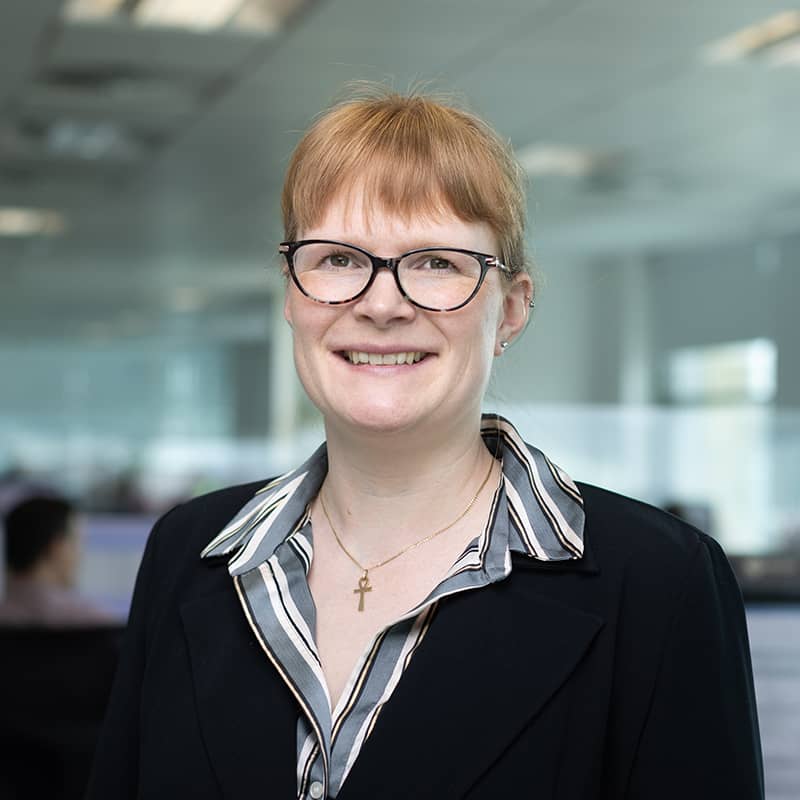 Markel Law
Associate
Areas of focus
Civil litigation
Sarah specialises in professional indemnity claims, advising on coverage and handling subrogated recoveries. In addition to time spent working in private practice, she gained valuable experience working in-house in a claims handling role for a specialist commercial insurer.
Professional Indemnity – as a defendant Professional Indemnity Lawyer, Sarah defends claims on behalf of insurers and their policyholders ranging from solicitors, surveyors, accountants and insurance brokers to design and construction risks, engineers and property management agents. In a previous role as a Claimant Professional Negligence Lawyer, she pursued claims on behalf of lenders which helps to give her a well-rounded approach when advising upon the settlement or defence of claims.
Policy coverage – Sarah regularly advises on policy coverage including issues of defective workmanship, economic loss, fraudulent claims and alleged under settlement.
Subrogated recoveries – Sarah handles subrogated recovery claims arising from property damage including fires, floods, subsidence and product liability (faulty appliances) matters.
As a visiting lecturer, Sarah also enjoyed teaching tort law to undergraduates at a national law school.