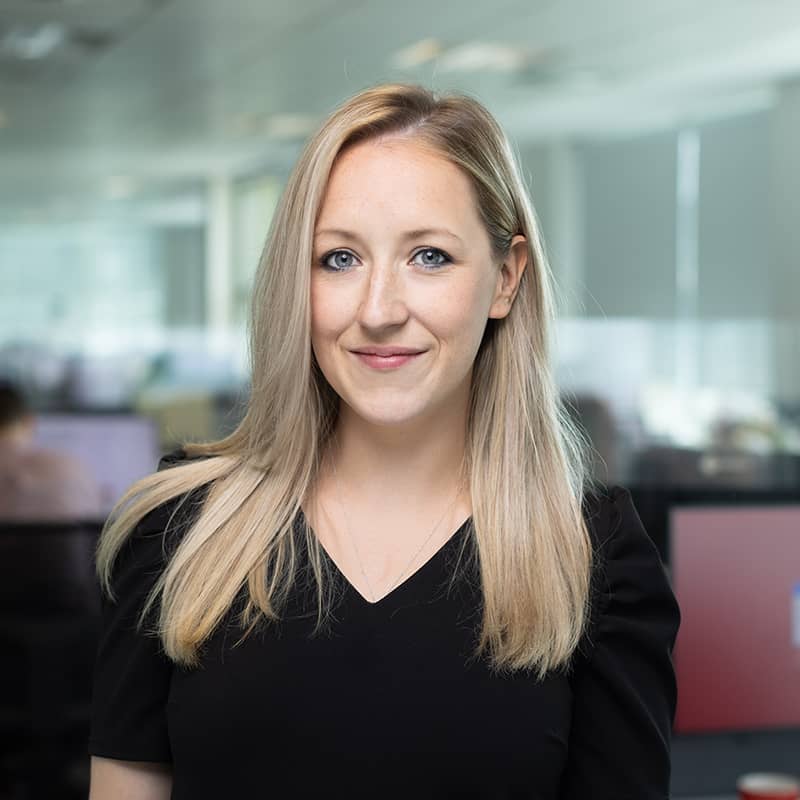 Markel Law
Senior Associate
Areas of focus
Crime and regulatory
Lauren is a Solicitor in the Regulatory team at Markel Law. She undertakes both regulatory and criminal work with a particular focus on health and social care regulation.
Entity Regulation – Lauren specialises in acting for health and social care providers against their regulators. She has been instructed by care homes, children's homes, schools, childminders and nurseries who face action taken by the Care Quality Commission (CQC), Ofsted and the Department for Education. She defends action in both a regulatory aspect and against prosecution powers if health and social care providers are alleged to have failed to provide care and treatment in a safe way. She provides advice on registration and compliance, challenging inspections, all enforcement action including suspension and cancellation, and appeals to the First-tier Tribunal (Care Standards). She has a particular interest in statutory interpretation and the exercise of statutory powers and duties by regulators.
Inquests – Lauren has represented both individuals and providers at inquests where they have Interested Person status. She was part of the team representing the Match Commanders at the Hillsborough Inquests, preparing for and attending the hearing daily, and providing the direct liaison between Counsel and client. Since, she has advised and represented police officers, care homes and nursing staff at inquests. Understanding the interplay between legal sectors and the potential impact of such proceedings, she takes a holistic approach to issues and ensure that a client's position is protected.
Fitness to Practise – Lauren represents and advises healthcare professionals before their professional regulators in fitness to practise proceedings and appeals. She has acted for a range of clients before the General Medical Council (GMC); Health and Care Professions Council (HCPC); General Dental Council (GDC); British Association for Counselling and Psychotherapy (BACP) and UK Council for Psychotherapy (UKCP). She advises and represents at all stages of proceedings including investigation and initial response; applications for interim orders and fitness to practise substantive hearings.
Licensing – Lauren is experienced in matters involving transport, environmental, health and safety, and food safety issues. She regularly represents transport operators in all aspects of regulatory issues in proceedings before the Office of the Traffic Commissioner (OTC) including repute, financial standing and general compliance. She defends drivers and operators in criminal proceedings brought by the DVSA including offences in relation to drivers' hours and tachograph offences. She has experience in appeal cases and criminal matters concerning firearms, including acting for individuals in refusal and revocation appeals.
Lauren is a member of the Association of Regulatory and Disciplinary Lawyers and was recognised in both the 2020 and 2021 editions of the Legal 500 as a 'Rising Star'.