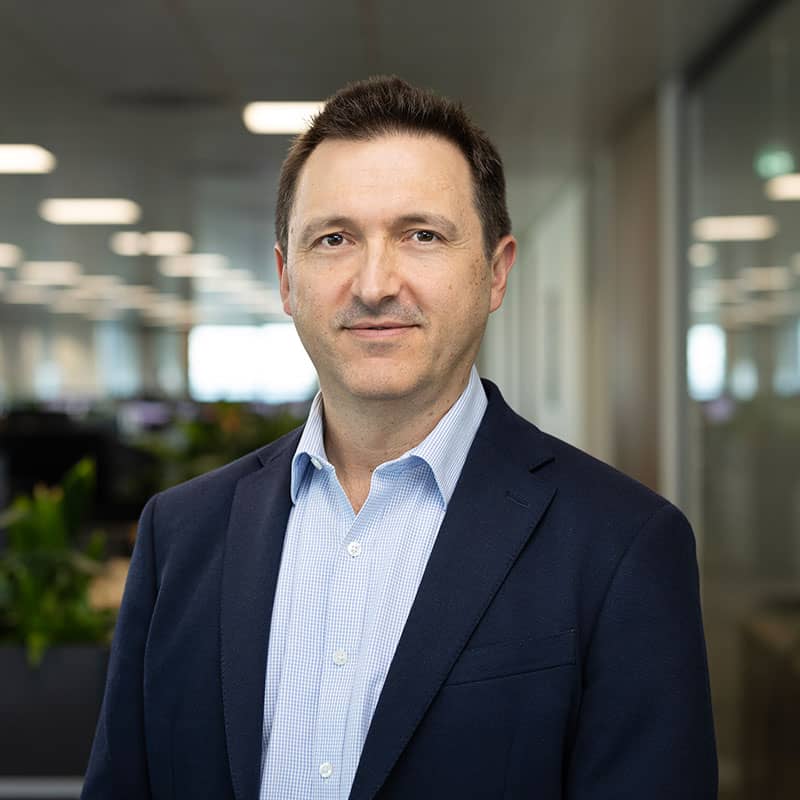 Innovation and Change Director
Tal leads the Change Portfolio team and MI & data team, along with developing and executing innovation efforts across the business.
Tal brings over 20 year experience as a corporate development & strategy consultant and a C-Suite advisor focusing on organisational development, rapid transformation and innovation. As a consultant he worked with McKinsey & Company and independently, serving a wide range of clients, including clients in business information services and financial services.
Combining an engineering background and solid commercial foundations with natural analytical curiosity, Tal is leading a wide range of optimisation and efficiency drives across the business. These focus on improving current processes and capabilities while looking ahead at future environments and market evolution scenarios.
In his spare time, Tal is ferrying his kids to their activities, and testing the patience of those around him by attempting to play musical instruments.