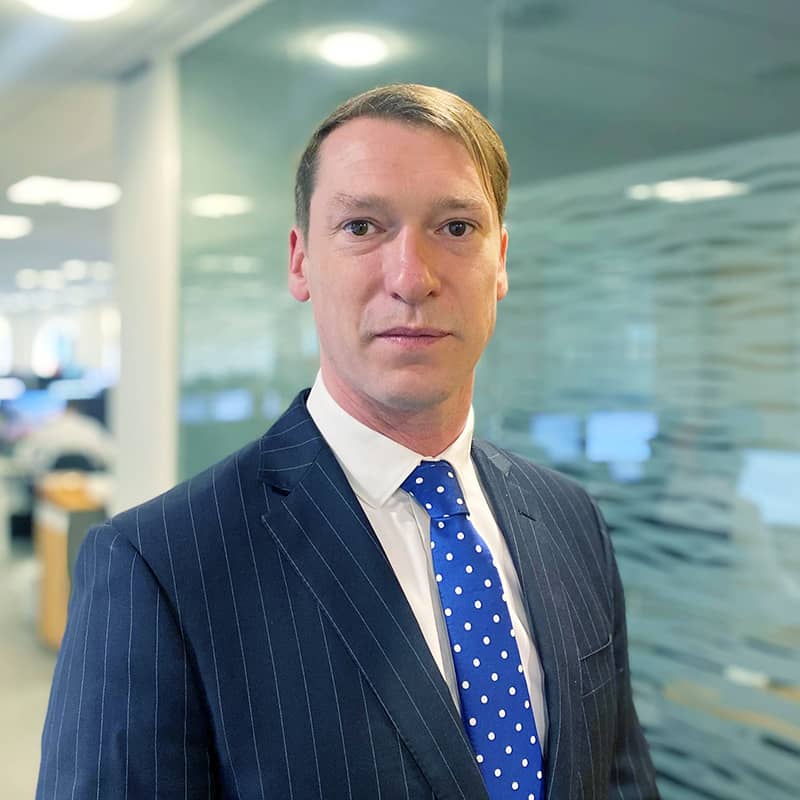 Markel Law
Partner and Head of Casualty
Owen heads up the firm's Casualty team, having joined Markel in September 2022, following 18 years at Top 100 ranked defendant insurance specialist law firm.
Having previously worked for a major insurer, Owen began his legal career in 2004, working within a Public Sector team, acting for public bodies such as local government, the military, police and fire authorities, along with major insurers, including Markel. Owen has gained experience of the full spectrum of personal injury litigation, along with more general civil litigation disputes. He has acted for major insurers and public bodies in respect of road traffic accidents, fraud, employer's liability and public liability disputes.
Owen is an expert in injury claims within the health and social care sector and construction industry, along with highways claims and fraud. He has acted for Defendants in respect of malfeasance claims, public and private nuisance, stress at work, bullying, assaults, brain injury and chronic pain, inquests, fatalities and ECHR breaches and along with the vast array of public liability and employer's liability matters.
Health and Social Care
Over the last 12 years Owen has established himself as specialist in injury claims arising from the health and social care sector, and which now represents his largest practice area. He regularly acts for social education and care companies in respect of alleged assaults, claims involving neglect and clinical negligence, to general employer's and public liability disputes. He works closely with Deborah in our Regulatory team, ensuring that the civil claims that flow from regulatory breaches are handled consistently. His knowledge of the sector ensures that he can approach each claim individually, with a strategy tailored to the facts of the specific case.
Construction
Owen regularly acts for clients working within the construction injury, and is well versed in the interplay between issues of common law, regulatory breaches and contractual issues. He has particular expertise working for electrical contractors, often one of several Defendants in complex multi-party litigation. Owen is familiar with contractual indemnities, and regularly advises and represents clients in respect of claims for contribution and indemnity.
Non-Contentious Advice
In addition to managing the team and handling sensitive, complex and higher value litigation disputes, Owen's experience enables him to provide non-contentious advice to client's on issues such as risk management, ensuring claims frequency is reduced and that the prospects on defending those incidents that do litigate are increased.
In his spare time Owen enjoys going to the gym, DIY, football and ancient history.